As we wander through a season of darker days and longer, colder nights, we look for ways to warm ourselves from within. Add some wintertime joviality to your season with this classical playlist! It's perfect for an evening curled up by the fire or a weekend afternoon with a good book and a warm cup of tea.
With over eighty minutes of winter-themed music, this playlist is also the perfect accompaniment to a soul-warming cooking project!
Let it Snow!
Click the hyperlinks below to listen on YouTube.
Franz Liszt's "Chasse-neige" from Twelve Etudes D'exécution Transcendante in b-flat minor (1852)
Franz Liszt was born in Raiding, Hungary in 1811.
Known for his incredibly virtuosic piano works, it is no surprise that Franz Liszt showed early promise for being a talented musician and composer. He began composing only a year after beginning to study music.
Liszt's flamboyant music was inspired by his unwavering admiration for composers such as Chopin, Berlioz, and Paganini.
You've likely heard the term "Lisztomania" thanks to the French band Phoenix. It was real! Franz Liszt was a total stud, and women fawned over him. Fans would attend Liszt's concerts and grasp for any Liszt artifacts they could get—handkerchiefs, cigar stubs, coffee grounds—anything.
"Chasse-neige" depicts a whirling snowstorm. One that buries the landscape as it goes. What do you picture when you listen to it?
Leopold Mozart's Divertimento for Orchestra in F Major: Die Schlittenfahrt (A Sleigh Ride) (1755)
Leopold Mozart was born in Augsburg, Germany in 1719.
Leopold Mozart was Wolfgang Amadeus Mozart's father. (That guy had a dad?)
He was an accomplished violin teacher who put his career aside to foster his son's professional advancement.
He also worked as a court musician for the Archbishop of Salzburg for most of his life.
"A Sleigh Ride" is wonderfully fun wintertime piece and a popular children's classical work. Don't worry, it isn't nearly as serious as this guy looks in the above photo. Hear those sleigh bells ring!
Claude Debussy's The Snow is Dancing from Children's Corner (1908)
Claude Debussy was born in Saint-Germain-en-Laye, France in 1862.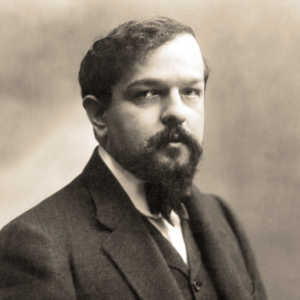 Growing up, Debussy was largely an autodidact and didn't study in school other than taking music lessons.
He won the Prix de Rome (a prestigious scholarship for a years-long stay in Rome) in 1885. At age 23! Go, Debussy.
Debussy was known for his creative harmonies. See if you can spot some of them in this piece!
Debussy wrote Children's Corner for his daughter, Claude-Emma, in 1908. The piece was written while Debussy was trying to escape taboid-esque gossip regarding his divorce. Children's Corner is an aural depiction of toys and youthful memories.
Antonio Vivaldi's Winter from The Four Seasons (~1720)
Antonio Vivaldi was born in Venice, Republic of Venice (later, Italy) in 1678.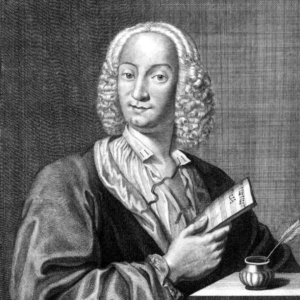 Both a composer and violinist, Vivaldi strongly influenced the late Baroque period. Case in point: you've definitely heard his music, even if you didn't know who wrote it!
Ordained as a priest and famous for his red hair, Vivaldi was known as Il Prete Rosso (The Red Priest).
In addition to composing, Vivaldi was a master violin teacher at a Venice orphanage.
The Four Seasons, you guessed it, depict the four seasons! It is a beautiful and very famous selection of violin concerti. Vivaldi's most famous work, in fact! The piece is a very early example of narrative instrumental music, also known as program music.
Alexander Glazunov's Winter from The Seasons (1899)
Alexander Glazunov was born in St. Petersburg, Russia in 1865.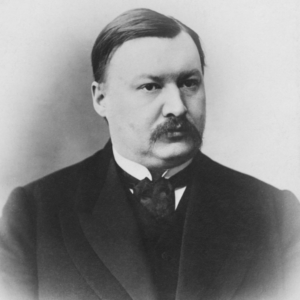 Glazunov showed promising musical talent as a teenager and studied with famed composer Nikolay Rimsky-Korsakov.
He was one of the top Russian composers in the generation immediately following Tchaikovsky.
In addition to composing, Glazunov taught orchestration and composition at the St. Petersburg Conservatory and later led the institution.
Glazunov's The Seasons is a one act ballet performed in four scenes. It is an allegorical lifecycle tale—as one may imagine in a piece depicting the four seasons!
Ralph Vaughan Williams' Sinfonia Antarctica (1949-1952)
Ralph Vaughan Williams was born in Down Ampney, England in 1872.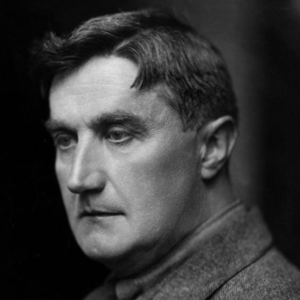 Vaughan Williams showed early musical talent, writing his first piano piece at age six. As an adult, he was known for his symphonic works.
Aside from music, his other passions included history, architecture, and collecting hymns and folk songs.
Vaughan Williams was a member of the Royal Army Medical Corps during WWI and also formed an army band during his service. During WWII, he helped refugees, wrote music for wartime films, and served as a fire watcher.
Sinfonia Antarctica (aka Symphony no. 7) was composed as a film score for Scott of the Antarctic, a film depicting Robert Falcon Scott's unsuccessful mission to reach Antarctica. The film premiered in 1948.