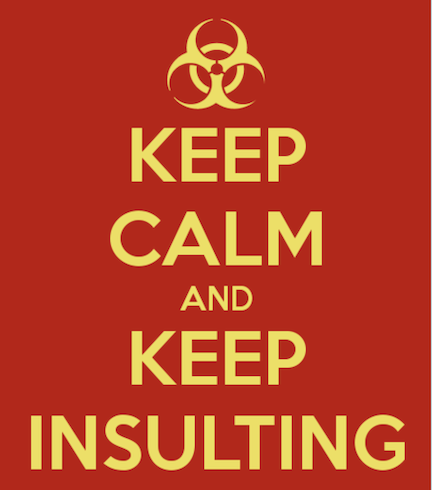 Throwing shade, tossing zingers, lobbing jabs. It's always entertaining to hear about a superbly-delivered insult. Especially when we aren't at the brunt of it! Everyone is everyone's worst critic, right? Isn't that how the saying goes?
Here are 10 truly delightful classical music insults and music by the composers that inspired them:
1. "Listening to the fifth symphony of Ralph Vaughan Williams is like staring at a cow for 45 minutes." –Aaron Copland
And here is the work in question! Vaughan Williams' Fifth Symphony.
2. "Anton Bruckner wrote the same symphony nine times (ten actually), trying to get it right. He failed." –Edward Abbey
Here is Bruckner's Fourth Symphony.
3. "I found [the Second Symphony] vulgar, self-indulgent, and provincial beyond all description. I realize that there are sincere Sibelius-lovers in the world, though I must say I've never met one among educated professional musicians." –Virgil Thomson on Jean Sibelius
It would be difficult to hate Sibelius' Second Symphony as much as Thomson did!
4. "I can compare Le Carnival Romain by Berlioz to nothing but the caperings and gibberings of a big baboon, over-excited by a dose of alcoholic stimulus." –George Templeton Strong
Hector Berlioz's Le Carnival Romain!
5. "A composer for one right hand." –Richard Wagner on Franz Liszt
It's not seeming like Liszt's Transcendental Etude No. 10 in f could be played with one hand. Look at her fingers fly!
6. "All you need to write like him is a large bottle of ink." –Igor Stravinsky speaking of Olivier Messiaen
Messiaen's Turangalia Symphony. A bottle of ink could sound worse!
7. "He'd be better off shoveling snow than scribbling on manuscript paper." –Richard Strauss on Arnold Schoenberg
Schoenberg's Fantasy for Violin and Piano. If tasteful dissonance exists, this is it!
8. "Wagner's music is better than it sounds." –Mark Twain
A man of many famous pieces, here is Wagner's prelude for Tristan und Isolde.
9. "All of Bach's last movements are like the running of a sewing machine." –Arnold Bax
So much sewing machine. Bach's Prelude and Fugue in a minor, BWV 543.
10. "If he'd been making shell cases during the war it might have been better for music." –Camille Saint Saens on Maurice Ravel. Rivalry, much??
Here is Ravel's effervescent Sonatine.